UW Center for Cardiovascular Biology
Welcome to the Center for Cardiovascular Biology
The Center for Cardiovascular Biology is dedicated to discovering the molecular basis of cardiovascular disease, harnessing this information to develop new therapies, and training the next generation of cardiovascular physicians and scientists.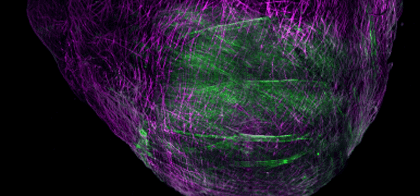 What's New
Latest Research
Researchers in the Davis Lab reveal new details about the role an RNA binding protein (MBNL1) plays in the steps that lead to scarring in the heart.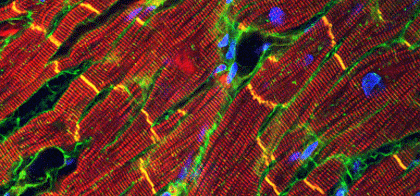 Events
Breakfast Club Seminar Series
Thursday, November 17, 2022 9:00am – 10:00am
Christine Albert
Smidt Heart Institute, Cedars-Sinai Medical Center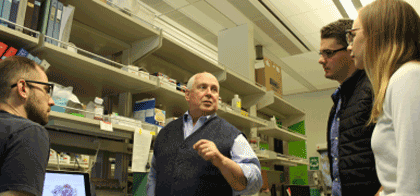 Who We Are
Collaborative. Curious. Bold
We are a team-minded group of scientists with a passion for basic science, translational cardiovascular research, and the public good. Our labs are technology hubs, training villages, and centers of multiscale discovery driven by the latest advances in cell biology, biomaterials, and regenerative medicine.
Quick Facts
Steering Committee
Alessandro Bertero
Patrick Boyle
Farid Moussavi-Harami
Kelly Stevens
Ying Zheng
Facilities
Cardiovascular Physiology Core
Angiography Suite
BiomoleculFacilities
Cardiovascular Physiology Core
Angiography Suite
Biomolecular Imaging Center
Shared Equipment Programar
Imaging Center
Shared Equipment Program
Areas of Expertise
Cardiovascular Biology
Fibrosis
Stem Cell Differentiation
Biomaterials
Vascular Engineering
Regenerative Medicine
Disease Modeling
Tissue Engineering
Endothelial Biology
Muscle Mechanics
Bioimaging
Bioinformatics
Genome Sciences
Mitochondria and Metabolism
Computation