Faculty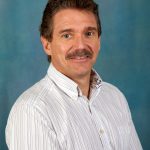 Chuck Murry
Dr. Charles Murry is a professor of Pathology, Bioengineering and Medicine/Cardiology at the University of Washington in Seattle, where he also serves as the Director of the Center for Cardiovascular Biology, Director of the Heart Regeneration Program, and Interim Director of the Institute for Stem Cell and Regenerative Medicine. He received his BS in Chemistry from the University of North Dakota in 1982, after which he enrolled in the MD-PhD program at Duke University. His PhD research was done in the laboratories of Keith Reimer and Robert Jennings, studying mechanisms of cell injury during myocardial ischemia-reperfusion. This work included the first description of the phenomenon of ischemic preconditioning. He did residency training in Pathology at the University of Washington, followed by postdoctoral training in vascular biology with Stephen Schwartz. He was appointed as an assistant professor of Pathology in 1996, as associate professor in 2000 and as professor in 2004. Murry's awards include the Burroughs Welcome Career Award in Biomedical Sciences, the AHA's Council on Basic Cardiovascular Sciences Research Prize, the Presidential Early Career Award in Biomedical Sciences, the UW's Basic Science Teacher of the Year award, and the UW Presidential Entrepreneurial Faculty Fellow award. Murry and has delivered numerous named and keynote lectures and has been elected to membership in the Washington State Academy of Sciences and as a Fellow of the American Association for the Advancement of Science.
Dr. Murry has served on the editorial boards of Circulation, Circulation Research and the Journal of Molecular and Cellular Cardiology. He sat on numerous study sections at NIH and as chair of the AHA's Pathophysiology study section. He has served as a Councilor and Scientific Program Director for the Society for Cardiovascular Pathology, and as Councilor and interest group leader for the International Society for Heart Research. Murry has helped organize multiple international conferences, including the Heart Failure Society of America, the NHLBI Symposium on Cardiovascular Regenerative Medicine, the Keystone Symposium on Cardiovascular Death, Growth and Regeneration, the SBE/ISSCR International Conference on Stem Cell Engineering, the International Society for Stem Cell Research program committee for 2015-2016, and he co-organized the 2015 International Society for Heart Research conference.
Dr. Murry's current research is directed at understanding molecular pathways regulating cardiovascular differentiation from pluripotent stem cells, and then using these cells to promote remuscularization and revascularization of the injured heart. He has authored over 150 peer-reviewed papers and has supervised more than 30 undergraduates, 20 graduate students, and 33 postdoctoral fellows, many of whom have gone on to leadership positions in academia and industry. His research program is multidisciplinary, spanning molecular and cell biology, integrative physiology, bioengineering and human trials. His group established protocols for directing the differentiation of human pluripotent stem cells into cardiomyocytes and identified signaling pathways and nuclear dynamics that regulate differentiation. The Murry laboratory has been a leader in using human cardiomyocytes for heart regeneration in small and large animal models and are working toward human trials with cardiomyocyte therapy. Most recently, Dr. Murry's focus has turned to the derivation of induced pluripotent stem cells from patients with genetically based cardiomyopathy, with a long term goal of identifying novel therapies for these diseases.